Emergency Reponse in DPR Korea
The country is prone to recurring natural hazards, such as intense rain, floods and droughts.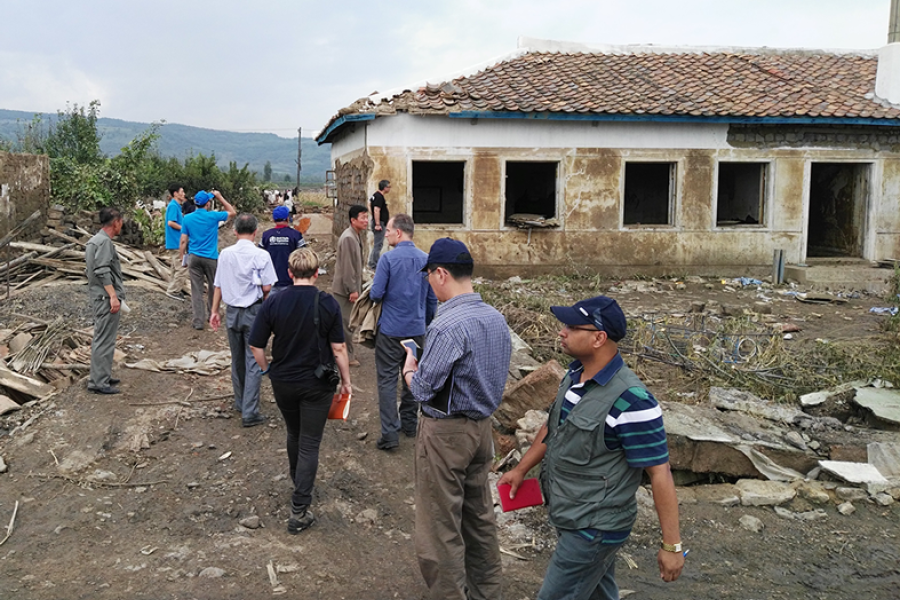 Photo | UN DPR Korea
According to the UN Office for the Coordination of Humanitarian Affairs' (OCHA) Regional Focus Model, which measures the risk of a country to humanitarian crises and disasters and its capacity to respond, the country ranks eighth in the region in terms of hazards, vulnerability and coping capacity. Between 2004 and 2015, over 5.6 million people in DPRK have been affected by natural disasters.
UN agencies, EUPS Units and other partners including IFRC, ICRC and bilateral donors with operational presence form the Humanitarian Country Team (HCT) when activated, in order to exchange information and coordinate activities. In the case of an emergency, such as floods and drought, HCT members carry out in joint assessment missions with the Government, and work together to provide support to those affected.
UN entities involved in this initiative
OCHA
United Nations Office for the Coordination of Humanitarian Affairs
UNDP
United Nations Development Programme
FAO
Food and Agriculture Organization of the United Nations
WHO
World Health Organization
UNFPA
United Nations Population Fund
UNICEF
United Nations Children's Fund
Goals we are supporting through this initiative