Strategic Priority Four: Data and Development Management
The United Nations Strategic Framework aims at achieving three key outcome areas under data and development management.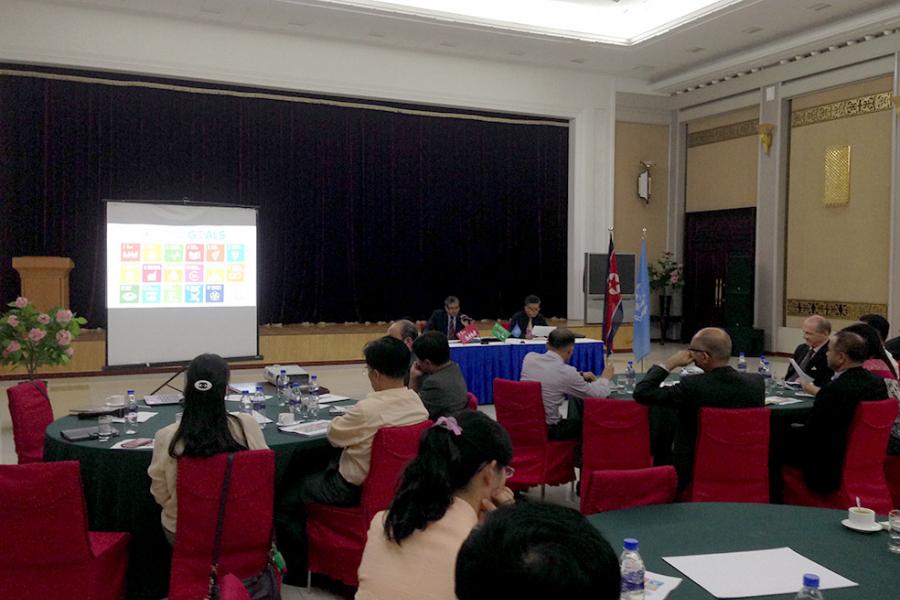 Photo | UN DPRK
Increased availability, access to and use of reliable disaggregated humanitarian and development data for programming and decision-making.
Enhanced DPRK capacity to apply international technical norms and standards.
Enhanced compliance of DPRK with international treaties, conventions and other mechanisms and strengthened evidence-based reporting.
Planned activities
Through targeted support, the United Nations assists the Government to:
Conduct and disseminate 2018 Census
Analyse and use spatial, social and gender disaggregated data for planning, programming and monitoring
Enhance faculty of the Population Center at Kim Il Sung University to teach demography
Undertake policy, programmatic and research studies and surveys on population and development to generate evidence for policy advocacy
Selected achievements
The Socio-Economic, Demographic, and Health Survey (SDHS) 2014 provides information on the progress of selective MDGs;
UNICEF has supported the establishment of the Child Data Unit inside the Central Bureau for Statistics;
Resident agencies, as well as non-resident specialised agencies support DPRK participating in international conferences, seminars and workshop on the one hand, as well as technical training and consultations in-country.
UN entities involved in this initiative
UNDP
United Nations Development Programme
FAO
Food and Agriculture Organization of the United Nations
WHO
World Health Organization
UNFPA
United Nations Population Fund
UNICEF
United Nations Children's Fund