North Hamgyong Floods 2016
From 29 August to 31 August 2016, heavy rains fell in North Hamgyong Province, Democratic People's Republic of Korea (DPRK).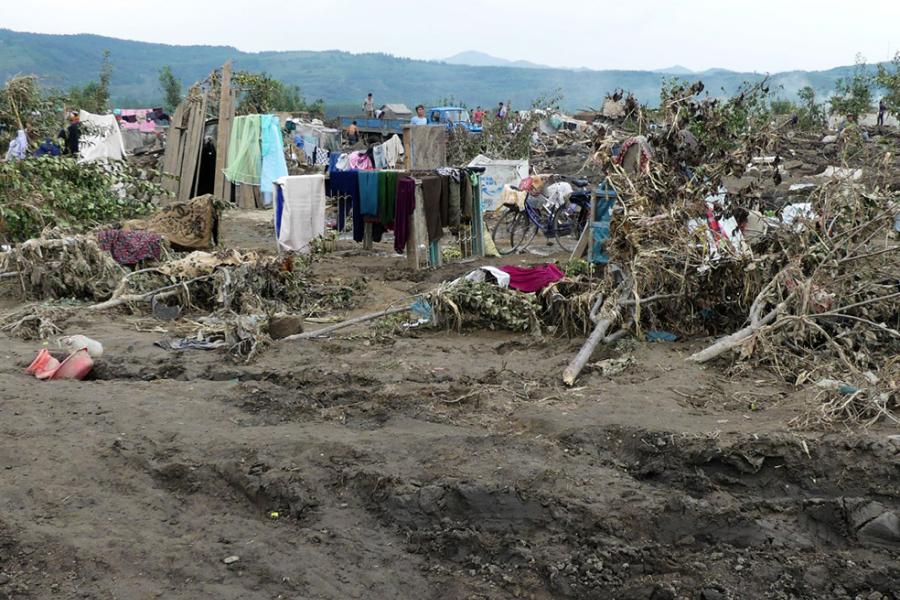 More than 300mm of rain were reported in just two days, causing flooding of the Tumen River and its branches in this region around the Chinese-DPRK border. (IFRC, 3 Sep 2016)
A Flood Emergency Response Plan targeting 600,000 people in food security; nutrition; health; water, sanitation and hygiene (WASH) was released on 19 September 2016. (HCT, 14 Dec 2016). 
The Government has confirmed that 133 people have been killed and another 395 people remain missing as a result of the floods. More than 35,500 houses have been damaged, 69 per cent of which have been completed destroyed, and a further 8,700 buildings, including schools and public buildings, have been damaged. Around 16,000 hectares of arable land has been inundated. Based on official figures and assessment findings, at least 140,000 people are in urgent need of assistance. Of those, over 100,000 people are estimated to have been displaced. An estimated 600,000 people in more than six counties have also been affected by the interruption of water supply systems. (OCHA, 11 Sep 2016)
UN entities involved in this initiative
UNDP
United Nations Development Programme
FAO
Food and Agriculture Organization of the United Nations
WHO
World Health Organization
UNFPA
United Nations Population Fund
UNICEF
United Nations Children's Fund